Garage Door Opener
Back To Our Services
Choosing Genie Opener for Your Garage Door
Genie is one of the leading brands when it comes to garage door openers. The company started in 1923 and was called Alliance Marketing Company. Its very first product was the Genie door opener. In 1985 it changed its name to Genie Home Products, which is now known as the Genie Company. They are an established manufacturer for decades and distinguished for their quality garage door openers. Their top priority is the safety and security of their products, as well as their efficiency. This is the reason why we at Garage Door Repair Highland Village; chose to carry this brand.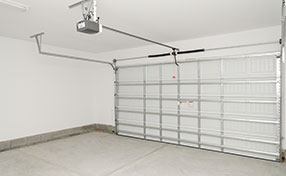 A Good Investment
Aside from door openers, Genie also offers garage door parts and accessories that carry the same degree of quality. When you see the name Genie on a product, this automatically equates to superiority. Some of these items include closed confirm remote, network adapter, wall console, wireless keypad, extension kits, Safe-T-Beam, garage door opener lubricant, and emergency release kit.
Two Genie products have been recently released. One is the Genie and Interstate battery. Genie partnered with another great company, Interstate, to produce this product. This device ensures that you can continue using your garage door opener even when there's a power outage. Since they want to make the lives of their customers more convenient, they always look for ways to improve their products.
While the previous models of Genie door openers worked great, the company came up with two more openers that are even better with additional features. The new ReliaG 850 and 650 openers are now available and we carry them. We believe in the brand so much that we recommend their products to our customers.
ReliaG 650 is ideal for sectional doors that are up to 350 pounds in weight. On the other hand, ReliaG 850 is recommended for sectional doors that are up to 500 pounds. Like other Genie openers, expect the same reliable and quiet operation. They come with Auto-Seek Dual Frequency, which will choose the best frequency with the lowest frequency interference. Lighting can be used with most LED light bulbs, CFL and incandescent, whichever you prefer. The head of the openers can also be used with either belt or chain drive rail. Whichever you choose or even if you decide to change the rail in the future, it wouldn't be a problem since you can easily get one that works with these openers.
Like any other products, Genie openers also need checkup and maintenance to make sure it's working accurately. Our company provides those services and more. Furthermore, we are experts at installation, repair, and replacement of Genie garage door Screw Drive Openers. This brand is always seeking to further satisfy their customers, which is what our company also aims to achieve. We believe in their products so rest assured that we will have all their latest releases for you. If you have any questions or concerns with regards to Genie openers and other products, don't hesitate to contact us.